Everyone on earth, and Venus and Mars, are saying the same thing about the University of Kentucky's upcoming Football season; THEY ARE GOING TO SUCK! After so much excitement last season could this year be the most horrible letdown in UK Football history? Probably. Just like the old saying goes; "UK Football is still UK Football".. or "They're Still Kentucky", or something to that affect.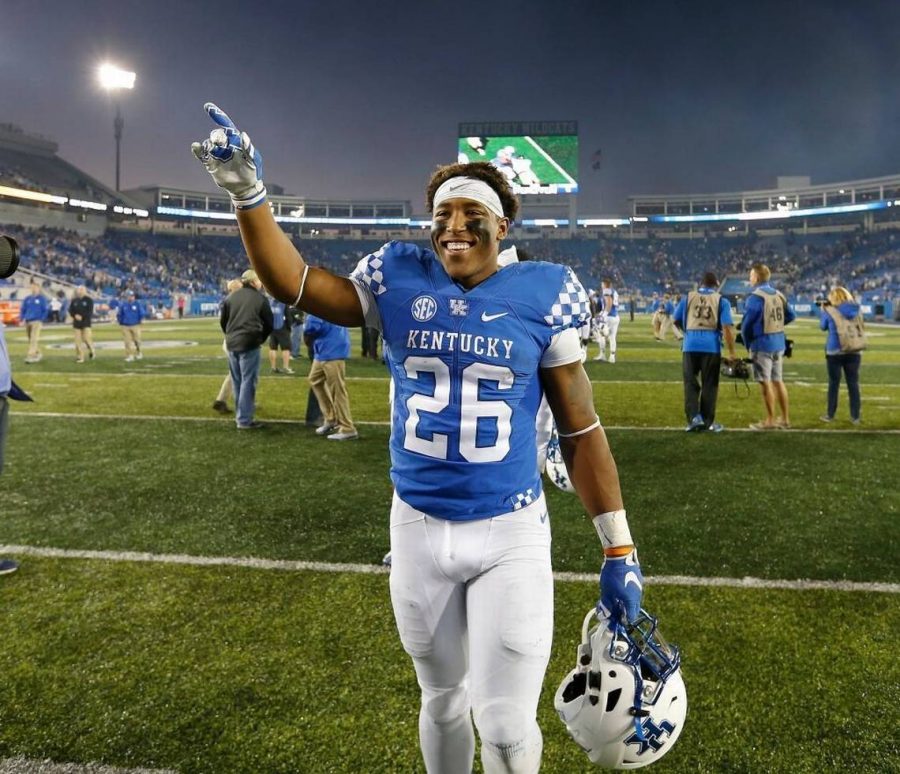 Gotta Go to Pittsburgh to See me Dawg!
Why is this year setting up to be a huge disappointment? All the stars have gone their separate ways is one huge reason. Plus; the depleted secondary, so we can expect constant air raids from the opposing teams this season and of course; it's Kentucky. After a 10 win season last year UK still hasn't earned any long-term respect from anyone in the college football world and quite frankly they don't deserve it, yet.
If UK overcomes this year and puts together a decent season, say 6 or 7 wins, plus a bowl win, then UK is on their way to achieving the respect everyone thinks they should have now.
I am going to go out on a limb and predict that not only is the old UK Football sayings a thing of the past, I am going to say that the culture at UK has finally changed. They have tasted the wine and they like it! A new group of kids who have no idea what it means to be the bottom of the barrel may put together another special season. I am going to give UK the benefit of the doubt because the press is giving UK a lot of board material! And in Football sometimes that's all it takes to pull out a couple more wins.
Where does UK Rank this season?
- 52nd out of 130 FBS Schools
- Picked to finish 6th in the SEC East
- Not Predicted to Attend a Bowl Game in 2019
Our Game by Game Predictions:
Toledo at Kentucky (8-31) - (

Prediction WIN

: UK 24 - Toledo 14)
(footnote:Toledo is ranked higher than UK in the FBS rankings!)
Eastern MI at Kentucky (9-7) - (

Prediction WIN

: UK 21 - Eastern MI 17)
Florida at Kentucky (9-14) - (Prediction LOSS: UK 14 - Florida 35)
Kentucky at Miss State (9-21) - (

Prediction UPSET WIN

: UK 14 - Miss State 10)
Kentucky at South Carolina (9-28) - (Prediction LOSS: UK 7 - South Carolina 28)
Arkansas at Kentucky (10-12) - (

Prediction WIN:

UK 35 - Arkansas 7)
Kentucky at Georgia (10-19) - (Prediction LOSS: UK 14 - Georgia 56)
Missouri at Kentucky (10-26) - (

Prediction UPSET WIN:

UK 21 - Missouri 17)
UT at Kentucky - (11-9) - (Prediction LOSS: UK 21 - UT 28)
Kentucky at Vandy (11-16) (

Prediction WIN:

UK 14 - Vandy 3)
UT Martin at Kentucky (11-23) (

Prediction WIN:

UK 42 - UT Martin 10)
Louisville at Kentucky (11-30) (

Prediction WIN:

UK 35 - UofL 10)
Bowl Prediction - Music City Bowl (Loss)
Result: 8 wins 5 Losses
This is all dependent on how UK deals with adversity, and ZERO respect, early in the season. UK has not been the toughest of Football teams mentally in the past when they have to deal with adversity. If UK drops one of the first two games to a Toledo or an Eastern Mich then it will be a dismal season and my predictions above will shift, if we indeed drop one of those first two games my prediction on the season would shift to all the upset wins will go into the loss column and we will drop one either at Vandy or Louisville, or we will lose a couple this season to teams we should have beaten and finish 4 wins and 8 losses..